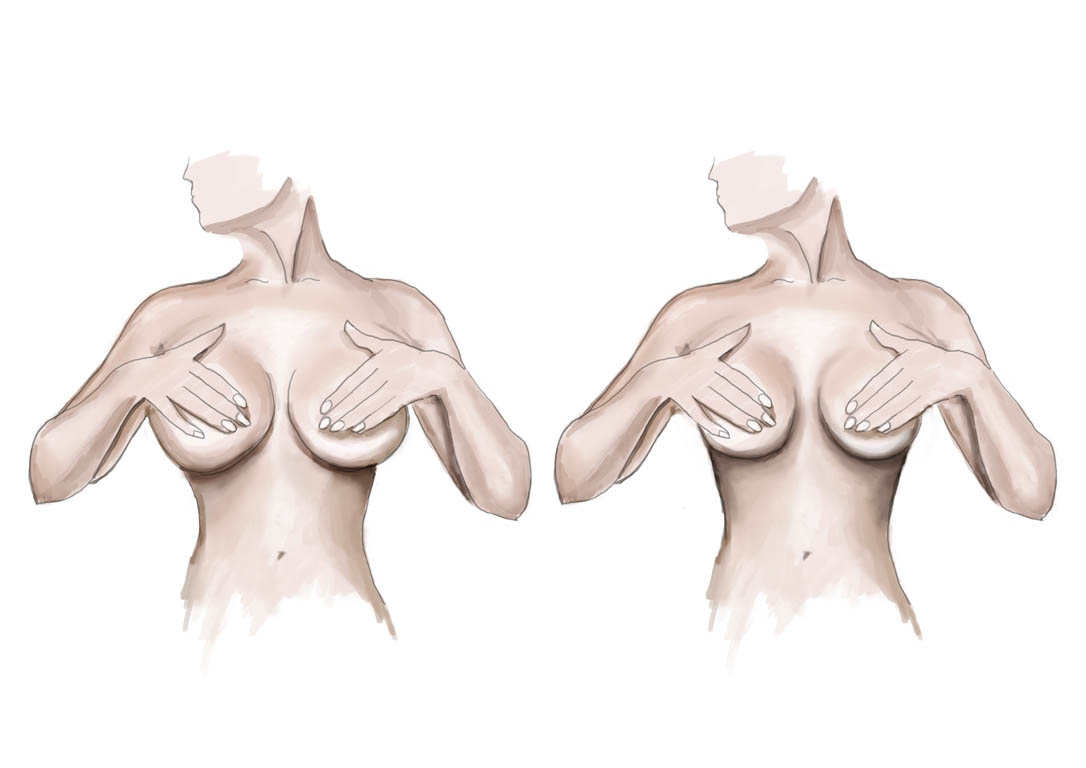 What is Breast Reduction?
Breast reduction, also known as reduction mammaplasty, is a procedure to remove excess breast fat, glandular tissue and skin to achieve a breast size in proportion with your body and to alleviate the discomfort associated with overly large breasts.
Breast Reduction Cost
Breast reduction costs can vary widely. The average cost of breast reduction (aesthetic patients only) is between AU$4,000 - AU$7,000.
Breast Reduction costs may include:
Anesthesia fees
Surgical facility cost
Medical test
Post-surgery garments
Prescriptions for medication
Surgeon's fee
Breast Reduction and Health Insurance
Many health insurance plans cover breast reduction surgery. Your plastic surgeon may need to obtain authorization from your insurer for the surgery. This may require a letter and the submission of photographs. Once an authorization is obtained, you will be able to schedule your surgery.

You will be responsible for any co-pays or deductible required by your insurer. If your health plan does not cover breast reduction, you may decide to pay for the surgery yourself.
Breast Reduction Candidates
Overly large breasts can cause mental, health and emotional problems. In addition to self-image issues, you may sometime experience physical pain and discomfort.

The weight of excess breast tissue can impair your ability to lead an active life. The emotional discomfort and self-consciousness often associated with having large pendulous breasts can be as important an issue as the physical discomfort and pain.

You may be a candidate for breast Reduction surgery if:


Are physically healthy
Having a realistic expectations
Are bothered by feeling that your breasts are too large
Have breasts that limit your physical activity
Experience back, neck and shoulder pain caused by the weight of your breasts
Have shoulder indentations from bra straps
Have skin irritation beneath the breast crease
Breast Reduction Recovery
Many patients have questions about recovery from breast surgery.

When your breast reduction procedure is complete, dressings or bandages will be applied to the incisions. An elastic bandage or support bra may be worn to minimize swelling and support the breasts as they heal.

A small, thin tube may be temporarily placed under the skin to drain any excess blood or fluid that may collect.

You will be given specific instructions for breast reduction recovery that may include:
How to care for your breasts following breast reduction surgery, medications to apply or take orally to aid healing and reduce the risk of infection, specific concerns to look for at the surgical site or in your general health and when to follow up with your plastic surgeon. Be sure to ask your plastic surgeon specific questions about what you can expect during your individual recovery period.
Where will I be taken after my surgery is complete?
What medication will I be given or prescribed after surgery?
Will I have dressings/bandages after surgery? When will they be removed?
Are stitches removed? When?
When can I resume normal activity and exercise?
When do I return for follow-up care?
Breast Reduction Result
The results of breast reduction surgery will be long-lasting. Your new breast size should help relieve you from the pain and physical limitations experienced prior to breast reduction.
Your better-proportioned figure will likely enhance your self-image and boost your self-confidence.

However, over time your breasts can change due to aging, weight fluctuations, hormonal factors and gravity.